Winner of the international design award "Spark!", the Mr. N lamp by Koncept is really something unique. This contemporary dimmable LED table lamp isn't another cheaply built lamp with a modern look. Every aspect of design was considered with functionality in the forefront of thought. It uses some of today's latest technology in clever ways to achieve an attractive, and completely usable modern desk lamp.
Dare we say a modern "smart lamp"?
Soft, warm led light uniformly covers the outside of the curved lowercase "n" shaped aluminum structure of the lamp. A gentle touch of your hand to the exposed aluminum base turns the light on and off; while a swiping motion along the same base acts as a dimmer, adjusting the light intensity.
Soft relaxing light, no distractions
With it's soft light, Mr. N makes an excellent reading, or bedside lamp. It can also be used at your office desk to provide a non-distracting ambient light source.
The metal frame that makes up the Mr. N is available in a natural metallic finish, or in black. Both excellent choices for most minimalist homes.
Share this post!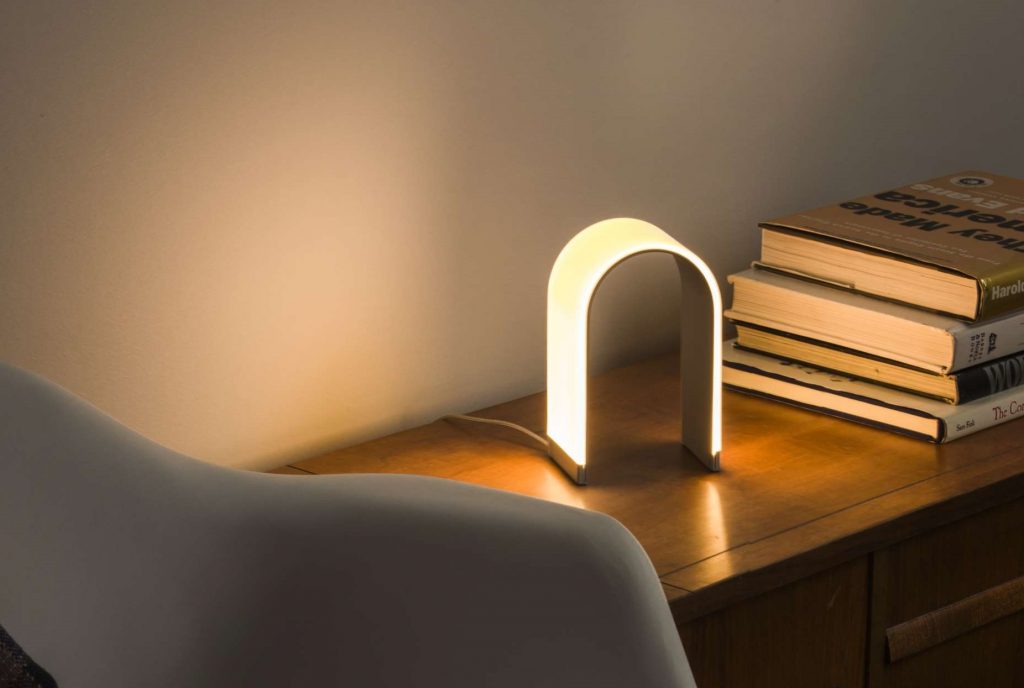 Specs
Winner of the Spark! design award
Modern minimalist look, without buttons or switches
Dimming LED technology
Dimmer range 0% to 100%
UL listed lamp
Touch and swipe sensitive controls
10 foot cord allows versatility in placement
Aluminum frame
Plastic light cover
5 year warrenty
5 watt, 250 Lumens
Color Temperature: 2700k
50,000 hour lamp lifetime