Pair industrialism with a unique minimalist design for spice cellars, and you've got the "MODULE 6/6" by Culinarium.
These spice cellars are handmade in the USA by Culinarium and are the second series of the line's popular MODULE series of salt and spice cellars or stackable trays. Each purchase contains two cement containers meant to sit on top of each other. As seen in the picture the grey tone subtly differs between the two, creating some interesting dynamics on you kitchen counter top.
Culinarium uses a proprietary cement mixture, which comes from many years of fine-tuned experimentation. This concrete mixture captures the essence of industrial design with it's cool grey tones and smooth texture.
Share this post!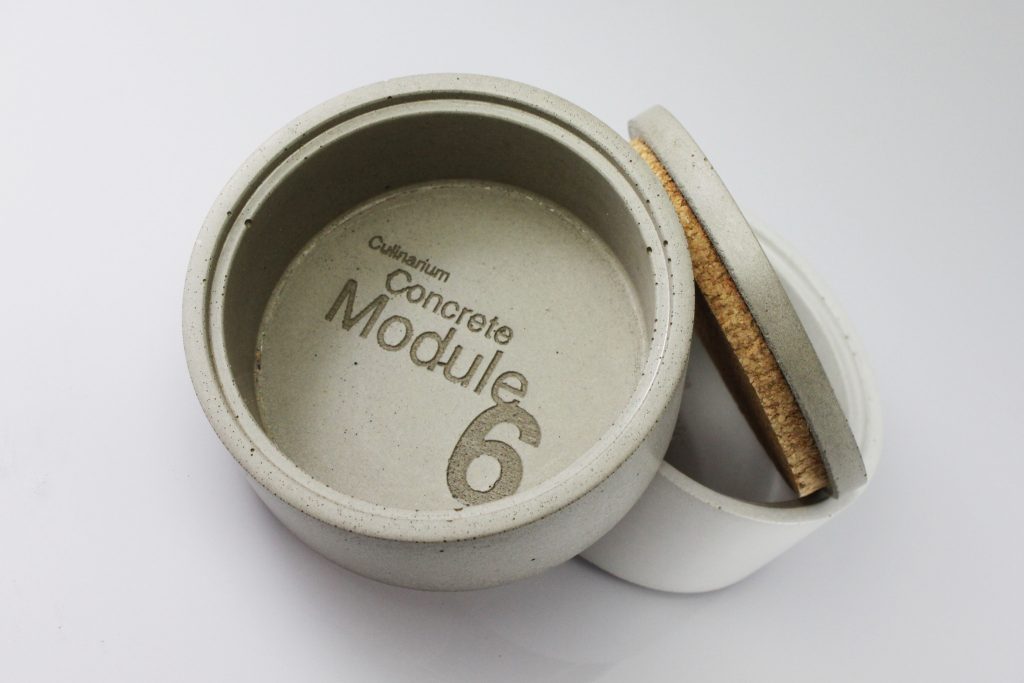 Specs
Modular design.
Height: 4.3 inches
Diameter: 4 inches
Each dish holds 6fl oz.
Cement is sealed with FDA approved sealer.
Cork gaskets seal the containers and protect your counter.
Proprietary concrete mix for durability, feel, and style. Materials sourced locally.
Handmade in the USA