Records and the turntables that spin them have had a resurgence in recent years both among audiophiles and casual listeners. We'd bet this has something to do with the superior sound records provide, nostalgia, or the need for music to be tangible again. Whatever your reason, I'm sure you'd like one that looks as good as it sounds! We've made this buyers guide for minimalist record players to help you find that perfect turntable.
Record Players Appearing in This Guide
Bluetooth (Wire Free!)
Exceptional Sound
USB Option
Classic
Collectors Item
Original Minimalist Look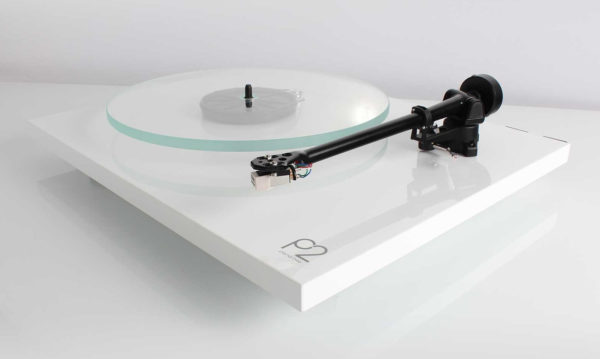 Contemporary Design
Ultra Minimalist
Great Sound
We earn commission for qualified purchases at no extra cost to you.
A wireless Bluetooth record player by Sony
If you're looking for something a little more modern, and perhaps a little more minimalist, try this.
Why would you pick a modern record player over a classic one?
The nice thing about a modern record player that holds to classic minimalist design is that you get exceptional look paired brand new technology. The best of both worlds.
As you know, wires are not the most minimalist thing in your home. With built in Bluetooth your record player can now be in one area while your speaker sits comfortably on a shelf, or even in another room, no messy wiring needed.
Other modern benefits? Connect the USB output to any computer and easily convert your records into a digital (mp3, wav etc.) format, or even listen through the speakers on your computer.
Both the Bluetooth and USB options are really helpful if you don't have a stereo amplifier to accompany your new record player (yes you will need an amp of some sort with most other record players).
Where does this record player fall short?
Sound. The sound will be acceptable for most listeners, but if you are an audiophile, we would suggest picking up a now discontinued PS-HX500 on eBay, featured next, scroll on!
The

perfect modern record player for lovers of Scandinavian design

(discontinued)
Sony's PS-HX500 is one of our favorite modern record player picks. Not only is it a minimalist turntable by design, but it also received a five star rating from What Hi-Fi for superior sound quality. This is an excellent player for those with a Scandinavian design motif, or just want something simple. Another aspect that sets this turntable apart is it's USB output in addition to standard RCA.
Are older record players any good?
Absolutely! The sound quality is still unbeatable on many old record players, and as you will see next there are some that embody the minimalist design ideals in a way that has never been emulated since. If style is your priority, read on!
Bang & Olufsen
Beogram, classic

minimalist record players (that started it all)

 
In 1972 Danish industrial designer Jakob Jensen created the first
truly
minimalist record player
. One that redefined the way turntables should look.
It was the Beogram 4000 for Bang & Olufsen, and with it sleek, stylish, and
uniquely
modern record players were born
.
Bang & Olufsen went on to create a whole series of minimalist turntables that embodied swiss design right down to the Helvetica type
. They range from modern minimalism, to classic complete with wooden finishes. But one aspect they all share is attention to detail, sleek design, and slim form factors.
Designed to be timeless, today's demand shows they accomplished this with ease.
These record players
were designed
with such care that they are still relevant and
highly
sought after even today
. Beogram's are no longer manufactured, but are
available on ebay
. Used prices range from $200 all the way to $1,000+ depending on model and condition. That's a lot of money for a classic, but hey, we get it. These things are serious conversation pieces that can complete your classic minimalist look (and sound good)!

Check out this excellent Beogram history blog post on ebay if you'd like learn more.

REGA Planar 2, high gloss contemporary minimalist record players
The REGA Planar 2 or "P2" is a unique find that is available in
 black
,
white
, or
red
and finished with a clear acrylic platter. It has an almost futuristic look with its strong shapes, and gloss finish. This is a
highly
rated record player in both form, function, and most importantly sound.
With great sound quality and an ultra minimalist look (no messy looking buttons or dials), this could be the perfect record player for a contemporary setting
.
Learn something today?
We'd really appreciate you sharing this article with friends on any of your social media channels. It really helps us to help others!
Find this post useful? PIN IT to your Music board on Pinterest!